UCLA Working Group to Present at the Stratford Festival in Canada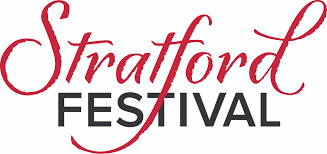 Rhonda Sharrah
This September, Diversifying the Classics director Barbara Fuchs and members of the translation working group will be taking our show on the road to the Stratford Festival in Ontario, Canada.
The Stratford Festival is an internationally recognized arts festival and theater repertory company that has been running for over 50 years. Stratford originally focused on productions of Shakespeare, but in recent years they have expanded their offerings and begun to focus more on diversity and inclusion in their idea of the "classics."
This fall, we'll be joining in that mission by participating in The Lab, Stratford's research and development wing. Stratford has invited us to run a weeklong series of workshops on our work with the comedia. Diversifying the Classics will present our translations of the comedia and bring broader dramaturgical knowledge on the historical context and interpretive opportunities in this neglected corpus .
In partnership with the Stratford Festival, Diversifying the Classics hopes to encourage the next generation of theater innovators to broaden the boundaries of what is considered "canonical" by exploring the exciting and diverse world of Hispanic classical theater.