Translation in Action: Diversifying the Classics at Shakespeare's Globe in London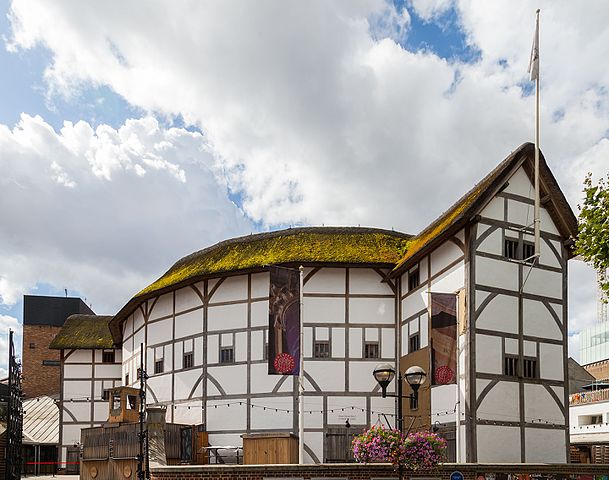 Diversifying the Classics is again going international, with a trip to London in June of 2022. As part of the "Research in Action" series at Shakespeare's Globe theater, we will take part in a workshop that will use performances of new translations to ask critical and timely questions of classical dramatic texts. For the first time, those texts will be from the canon of Hispanic Classical Theater, rather than from Shakespeare and his English contemporaries.
"Translation in Action: Comedies of the Spanish Golden Age," taking place on June 27, 2022, will focus on translating and performing the gracioso, or comic sidekick figure, central to the dramatic mode of comedia. In a collaboration with actors and scholars, including Professor Barbara Fuchs, Rhonda Sharrah, Samantha Solis, and Robin Kello, the workshop will focus on scenes from new translations by our Working Group for the Comedia in Translation and Performance. Ana Caro's The Courage to Right a Woman's Wrongs and Sor Juana Inés de la Cruz's Love is the Greater Labyrinth promise laughs, discoveries, and more than a few surprises. Globe actors will explore roles that voice metatheatrical commentary and class critique in the plays, while a public audience will be there to give feedback, join in the discussion, and experience new plays that challenge received Anglocentric ideas about early modern drama. Move over Shakespeare—this is not just your house anymore.
Should you find yourself in London in June, please join us! Tickets and other info here:
https://www.shakespearesglobe.com/whats-on/translation-in-action-comedies-of-the-hispanic-golden-age/