Translation in Action: Comedies of the Hispanic Golden Age at Shakespeare's Globe in London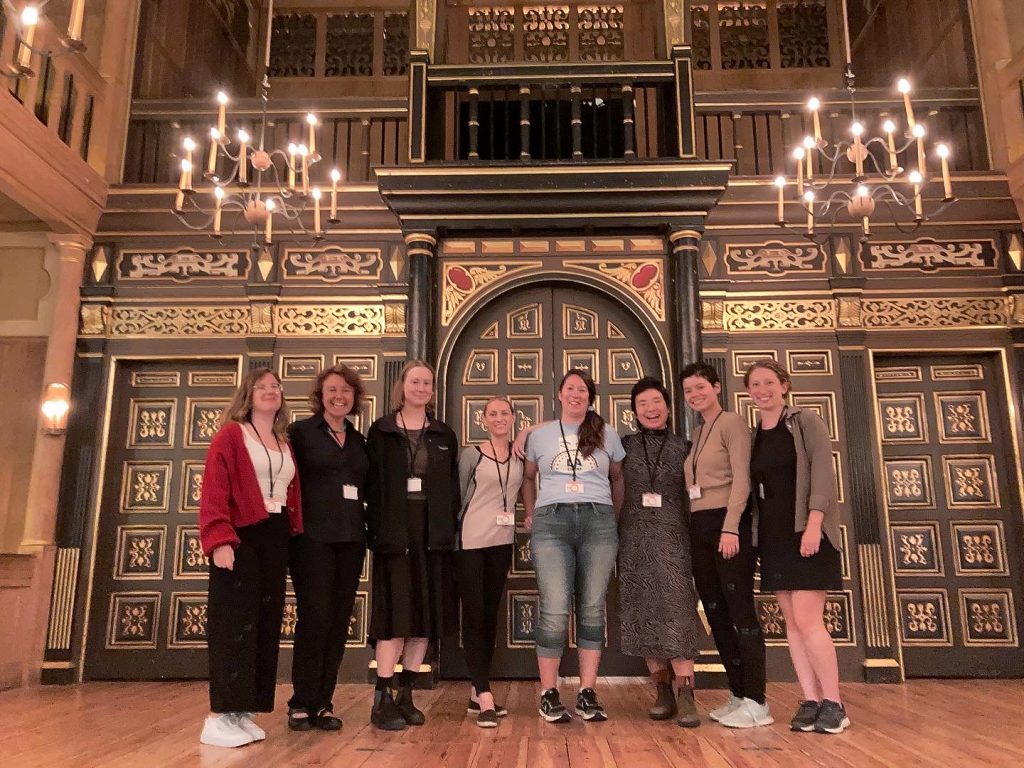 On June 27, 2022, Diversifying the Classics members participated in a collaborative workshop at the Sam Wanamaker Playhouse at Shakespeare's Globe in London.Part of the "Research in Action" series at the Globe, the event put academics and translators in conversation with actors in order to explore the performance possibilities of Spanish Golden Age plays, specifically in relation to the comic figure of the gracioso. 
We selected four comedic mini-scenes from plays by female playwrights Ana Caro and Sor Juana Inés de la Cruz , Fiive talented actors—Stefan Adegbola, Jamie Askill, Aruhan Galieva, Richard Stott, and Jessica Warbeck—were charged with  enacting them. Over the course of the workshop, DTC members and the Globe's Head of Research, Dr. Will Tosh, asked actors to consider the role of humor in these plays, specifically in relation to social roles and class dynamics. Actors modified their performance in response to different prompts and provided their own insights on the motivations of the characters they were embodying. In a scene between Leonor and her servant Ribete, from Ana Caro's The Courage to Right a Woman's Wrongs, actors experimented with portraying different types of relationships, from congenial and teasing to lightly hostile and passive-aggressive. In the famous monologue from Sor Juana's One House, Many Complications where the servant Castaño disguises himself as a woman in order to avoid detection, the actor modeled different degrees of ease with clothing and props to accentuate the stakes of the gender transformation. There was also a great deal of productive conversation about how Hispanic theatrical traditions compared to Shakespearean traditions, greatly enriched by the fact that many of the actors were classically trained.
The workshop was followed by a performance of the scenes for a public audience on the beautiful candle-lit stage of the Sam Wanamaker Playhouse, with a lively audience Q&A.