Reimagining 'Love is the Greater Labyrinth' through Set and Costume Design by Emilia Mendez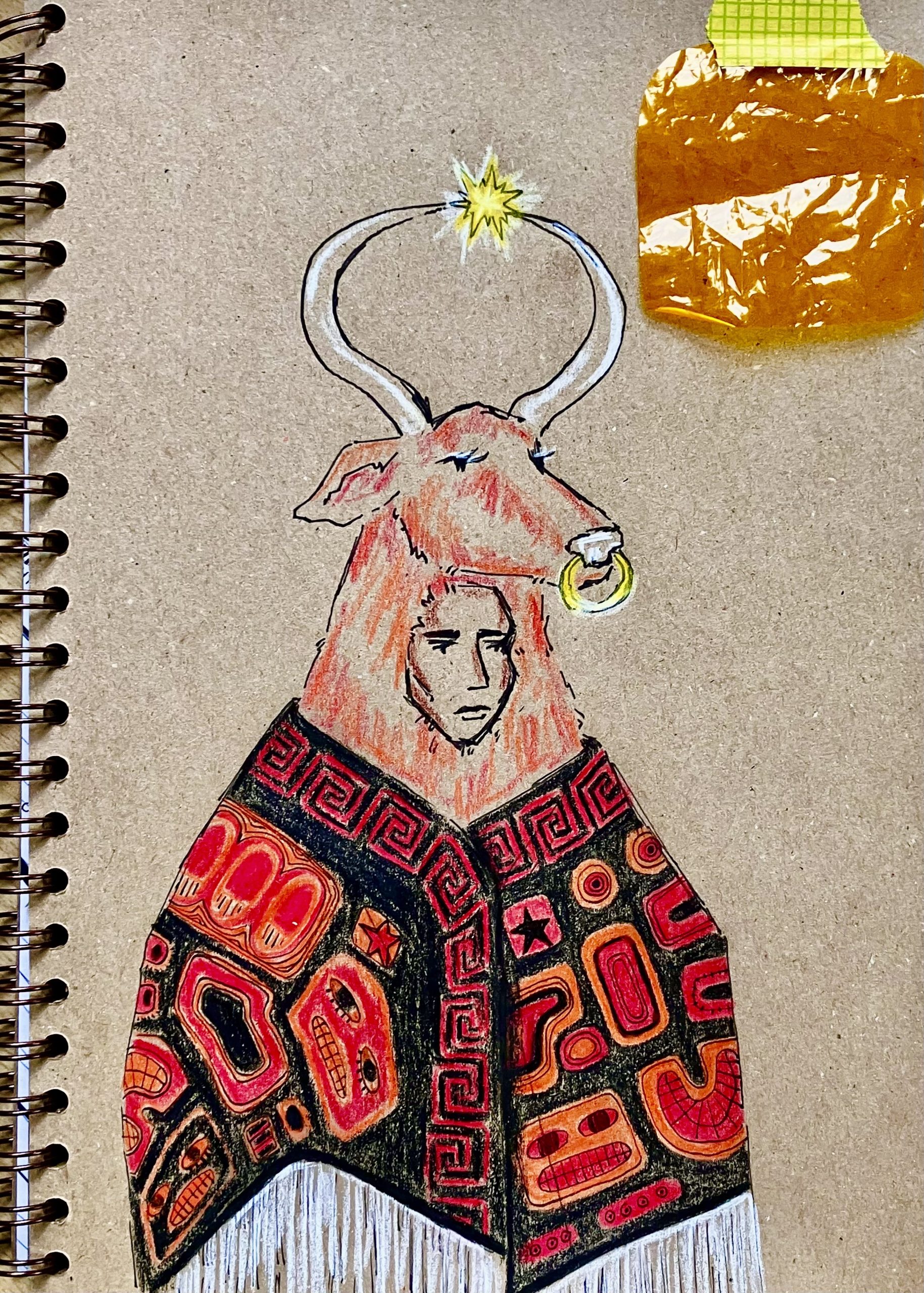 Love is the Greater Labyrinth, written in 1698 by the Mexican nun Sor Juana Ines de la Cruz, is a retelling of an Ancient Greek myth. This project, completed during my final year in the BA of Theatre Design program at Wimbledon College of Arts, UAL, relocates the story to the rich cultural and geographic landscape of Mexico. This design aims to introduce the audience to elements of Mayan culture and theatrical sustainability, two themes I feel strongly about and am interested in exploring further in my work.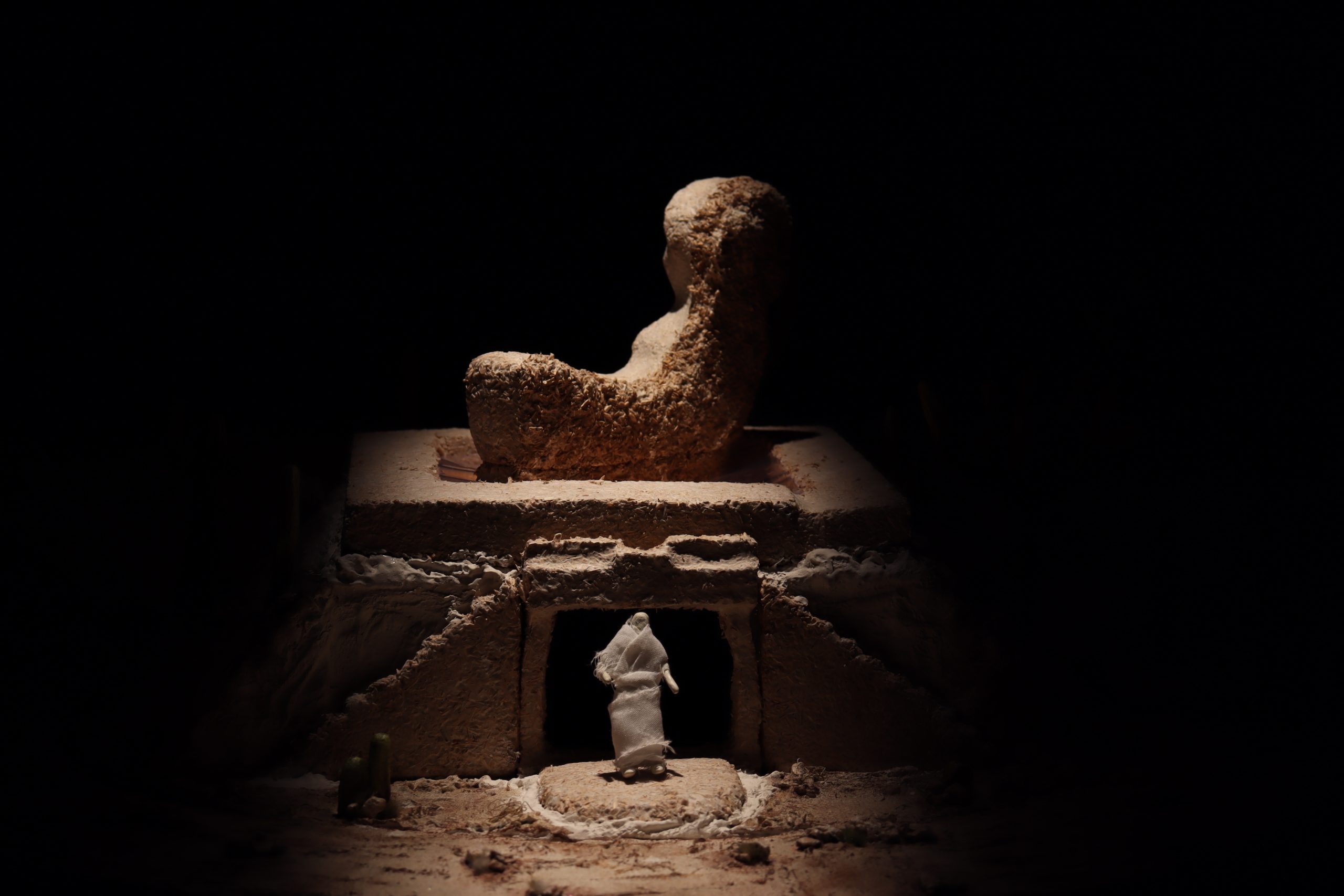 The performance design, located on the Olivier Stage within the National Theatre, London, draws from symbolism in Ancient Greek and Mayan mythology pertaining to sacrifice and status. The scenography draws on Mexico's expansive landscapes, which is amplified by the scale of the stage. In addition to creating a natural environment populated by cacti, the design uses the Mayan silhouette of the sacrificial sculpture, Chac Mool. A statue of the ancient Greek goddess Artemis sits upon a construction reminiscent of ancient Mayan pyramids.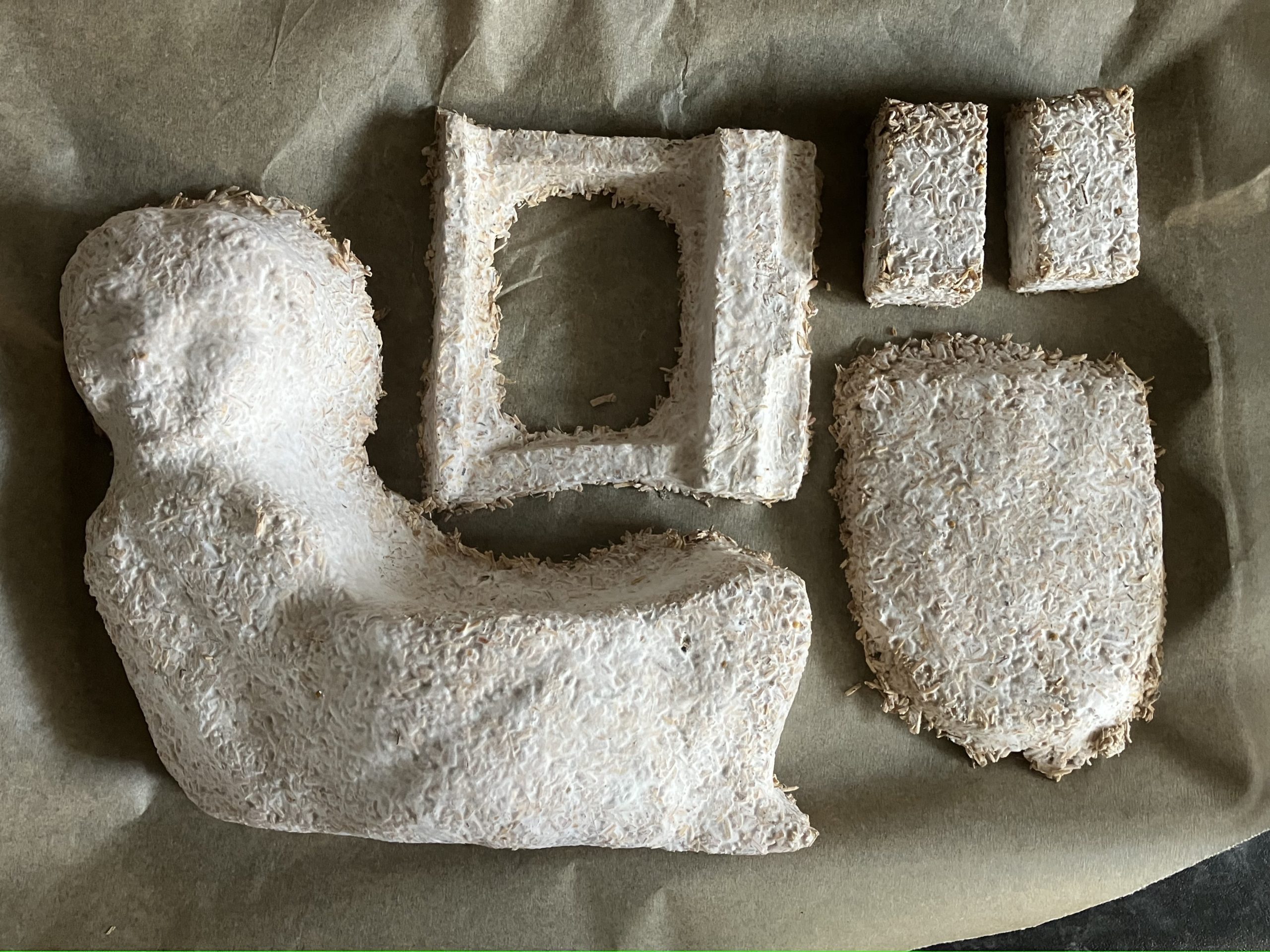 The model box makes use of sustainable materials including mycelium (a component of fungi), making the development process itself sustainable as well as taking influence from the practices of traditional folk craft. The costume designs draw from the dress of prominent women in the Latin American surrealist movement such as Leonora Carrington, Leonor Fini, Frida Kahlo and Remedios Varo, whose clothing often combined folk craft with Western silhouettes, bringing together the draping of Ancient Greek dress with Mexican textiles. Since the play itself placed female characters at its forefront, promoting the autonomy and identity of women on stage, it felt only right to look to some of the most influential female artists, whose work was entwined with Latin American culture, for inspiration.