Diversifying the Classics in San Antonio at MacArthur High School by Mahalia Dinglasan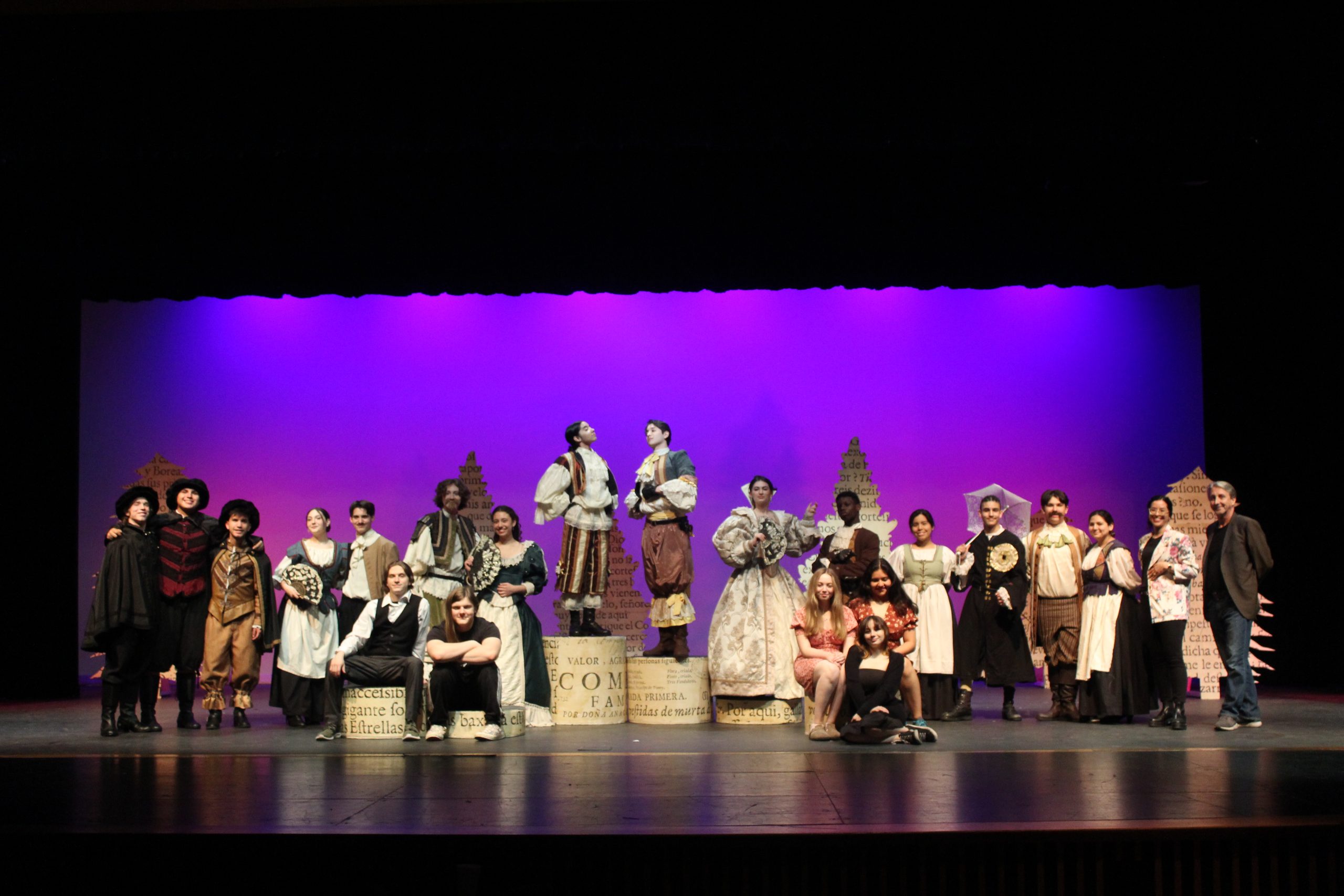 Directing and producing The Courage to Right a Woman's Wrongs by Ana Caro will remain a definitive point in my teaching career. MacArthur High School Theatre participated in University Interscholastic League (UIL) One Act Play, a theatre competition unique to Texas, in which schools compete with a 40 -minute play in a 6-round contest culminating at the State level. Each participating school is judged against 5 other schools per round, with the hope of advancing to State. Courage made it all the way to the Region contest, placing MacArthur in the top 25 schools for our conference and was a Texas premiere to boot—Courage had never been done in UIL before. Or in Texas, or, as far as we know, in any high-school setting.
While the wins are many, the process is what remains the heart of this production. We began by collaborating with UCLA through Barbara Fuchs, the Director of Diversifying the Classics, over Zoom. This set the tone for our commitment to Ana Caro's story. The bilingual text reflected the students and culture of our school, which motivated all involved to strive for excellence. I facilitated and witnessed students transform. The story that will stay with me was witnessing the student actor who played the lead male role, Don Juan. He started as a freshman in my introductory theatre class still learning how to speak English, and became a bilingual senior who won Best Performer out of all competing schools in the Bi-District contest. This is just one of many moving transformations that happened during the production of Courage. Here are direct quotes from students written to me at the close of our show: 
"Thank you for believing in a non-English speaking kid that loved theatre." Don Juan
"Thank you for trusting me with this big opportunity. I will never forget this." Prince Ludovico
"You really made me more confident this year. I appreciate you trusting me on this journey." Leonor/Leonardo
"This show has been an incredible experience and I am so grateful!" Lisarda
"With this play especially, you pushed me to be better everyday. Thank you." Estella
The meaning of courage itself will always be framed by this gem of a story in my own life. The demands of teaching and directing are less burdensome when I remember the strength of Leonor and the grit it took for Ana Caro to write her story. I am incredibly grateful for all I've learned from this process and feel deep down that this won't be the last time I diversify the classics in our little theatre in Texas. I wrote each student a haiku based on their character as a closing show gift. Here is the haiku for Leonor/Leonardo, the lead role in Courage: 
Leonardo now Leonor
¡Yo soy quien soy!
The Rose and the Sword